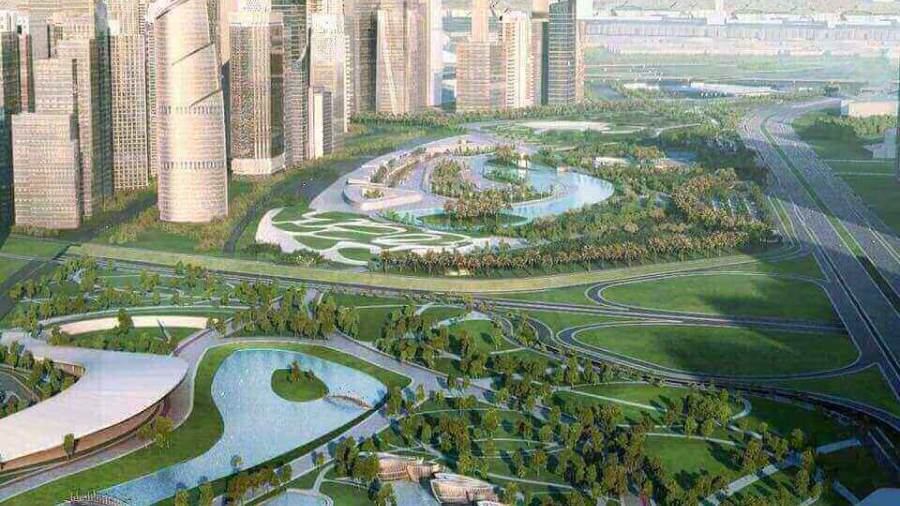 information about the Diplomatic Quarter New Capital
The Diplomatic Quarter, which is built on an area of ​​1,600 acres, is part of the first phase of the new administrative capital
It is planned to move foreign and Arab embassies and diplomatic missions from their current headquarters to the diplomatic district in the new administrative capital
The new diplomatic quarter is currently being developed to be suitable for receiving embassies and diplomatic headquarters soon,
and the lands are divided in it according to several main considerations, the most important of which are requests submitted by embassies, in addition to diplomatic missions
It is planned that by the end of this year, more than 50 embassies will have been completed inside the Diplomatic Quarter
The area of ​​each embassy within the diplomatic quarter ranges from 2500 to 2800 meters, and contains an embassy building, a residence for the ambassador, and a residence for members of diplomatic missions.
More than 100 residential villas will be built to accommodate ambassadors and heads of diplomatic missions, in addition to the establishment of 48 residential buildings consisting of ground and 7 floors dedicated to housing diplomats and administrators.
With more than 20 years of successful stories in the real estate sector , CMD is a leader company in the Middle East .