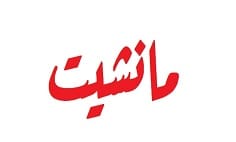 "Contrack" and "CMD" launch the "YARU Compound" project with investments of two billion pounds
The two companies (Contrack) for urban development and (CMD) for real estate development signed one of the largest strategic alliances in the real estate market, with an investment target of more than 4 billion pounds.
The alliance announced the launch of its first projects and one of the most important projects in the new administrative capital (YARU Compound), with a target investment volume exceeding 2 billion pounds.
Wael Zabin, co-founder and CEO of CMD, explained that signing the contract with Kontrack comes within the framework of the company's expansion plan in the real estate market and entering into its various activities, whether real estate development, contracting, infrastructure, or real estate marketing, and this is what was included in the terms of the contract between the two companies.
Zain said that the YARU Compound project is the first work of the new alliance. It is a residential, commercial, administrative, and hotel project with an area of ​​37 acres, with 1,577 units, including 1,464 residential units, including 48 hotel rooms, and 34 commercial units.
Wael Zein added that Kontrack and CMD are among the largest companies operating in the Egyptian real estate market and have long experience in various fields. Contrack owns 10 subsidiaries in the fields of real estate development, contracting, infrastructure, and real estate marketing, as well as CMD 6 Companies in different fields and the signing of an alliance between the two entities, is a major event that will generate an entity capable of changing the map of the real estate market as a whole and occupying the first place and providing a unique, innovative and unconventional real estate product to be added to the real estate market.
Zain said that we aim to implement huge merger and acquisition deals in the real estate market and implement some giant real estate projects in the New Administrative Capital, New Cairo, and New Alamein, adding that the expected investment cost of the project is estimated at 2 billion pounds, and the target sales value exceeds 3 billion pounds, pointing out that (YARU Compound) is the first step of the alliance. In the real estate market and a plan to implement a large package of various projects in the new administrative capital in line with the state's development plans and based on the future of the capital, which will be the investment destination for the world and the support and backing it enjoys from the state and His Excellency President Abdel Fattah El-Sisi
With more than 20 years of successful stories in the real estate sector , CMD is a leader company in the Middle East .