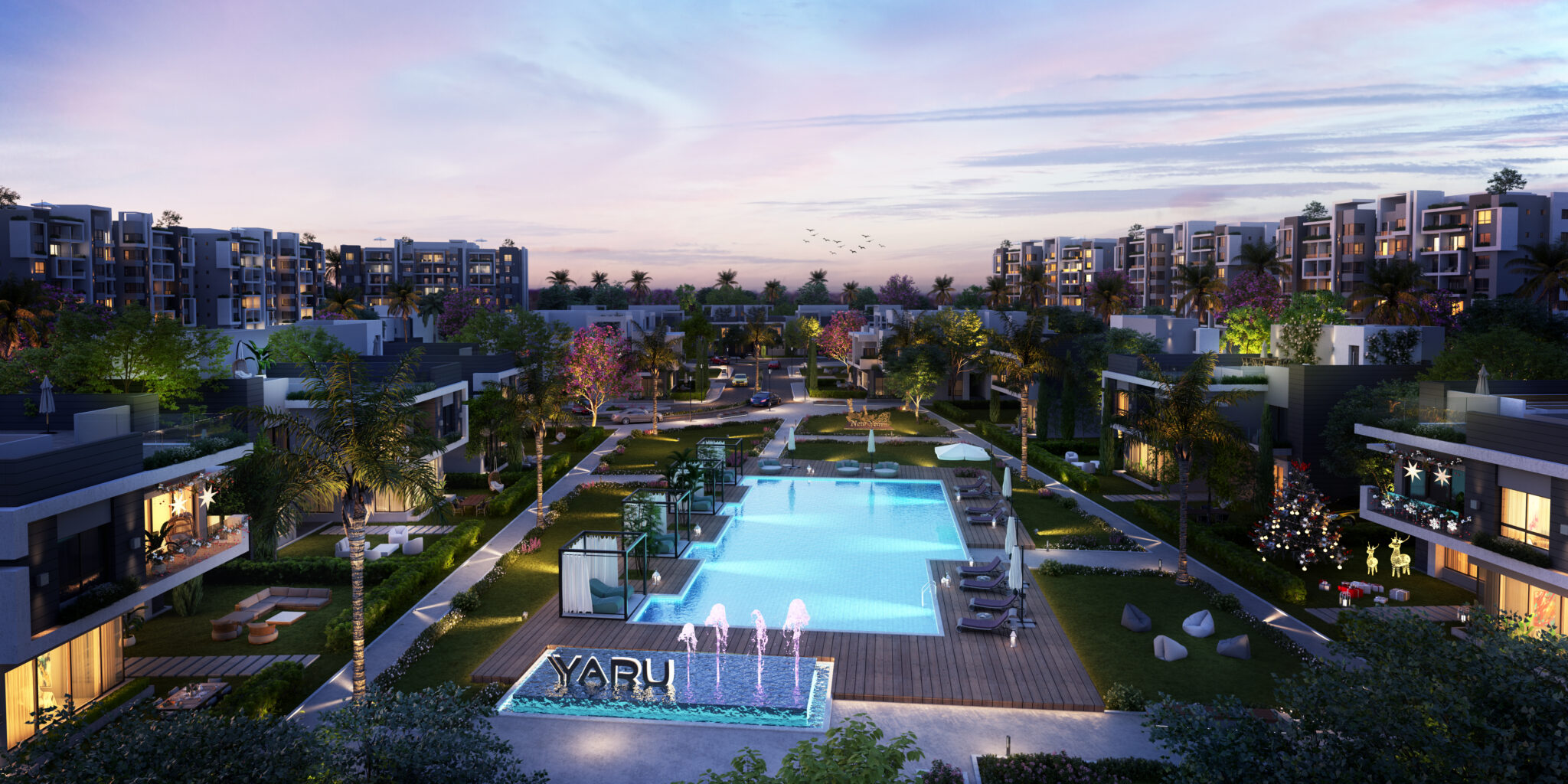 YARU's location in the new administrative capital is considered a privileged location, as it is located in R8
Close to the New Capital Airport , the Green River, Al Masa Hotel and The Diplomatic Quarter
The most important areas that you will be close to in YARU Residence:
Diplomatic Quarter:
it is only 500 meters away from the diplomatic quarter, which is the neighborhood to which embassies and consulates will move
Green river:
Also, the YARU Residence compound overlooks the Green River, which is considered the largest green space in the world, in which there are all recreational activities,
in addition to cultural and educational activities, as well as restaurants, etc.
&It will have two lakes containing water games for entertainment, and it is also planned that international celebrations will be held in there because it contains the largest event arena in the world, with an area of ​​up to 10 acres, and there are stands for the public.
Bin Zayed Axis:
YARU Residence will be overlooking the Bin Zayed axis, which connects The New Administrative Capital and The New Cairo
Therefore, by living in YARU Residence, you will be close to vital places, which will make you always enjoy them
With more than 20 years of successful stories in the real estate sector , CMD is a leader company in the Middle East .